NanoFictionary - Favorite Stories - Submission Guidelines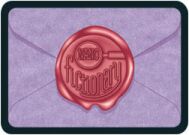 If you have a favorite NanoFictionary story from a game, just . . .

Your full name (first and last)

Name of the Story (make one up)

A list of the cards used for the story

Type out (as accurately as you can remember) the story

Please post only your own stories, but encourage others to post their good stories on their own.

Know that both the name and e-mail of the person submitting the story will be posted along with the submission.

Once your submission is posted, you will be notified via e-mail.



Every story MUST be family-friendly (clean) and appropriate!!



If you have e-mail regarding this NanoFictionary page, e-mail here to return to the NanoFictionary main page.
Click here to return to the Hotel XVR27's Games Floor.