Song List By Album - Poodle Hat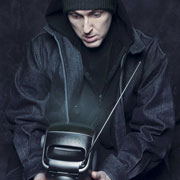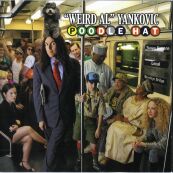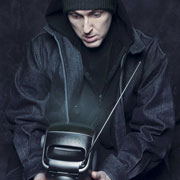 Poodle Hat Scans



Additional Album Credits...
"Weird Al" would like to thank...

1. Couch Potato (Parody of "Lose Yourself" by Eminem) [NOTE: Eminem approved the song, but not a music video.]
2. Hardware Store (Original)
3. Trash Day (Parody of "Hot In Herre" by Nelly)
4. Party At The Leper Colony (Original)
5. Angry White Boy Polka (Polka Medley)
6. Wanna B Ur Lovr (Original)
7. A Complicated Song (Parody of "Complicated" by Avril Lavigne)
8. Why Does This Always Happen To Me (Original - featuring Ben Folds)
9. Ode To A Superhero (Parody of "Piano Man" by Billy Joel)
10. Bob (Original - Homage to Bob Dylan)
11. eBay (Parody of "I Want It That Way" by The Backstreet Boys)
12. Genius In France (9 minute-long Original - Tribute to Frank Zappa - featuring Dweezil Zappa)

Special Exclusive Bonus Feature - "Weird Al" Yankovic's Poodle References
.

If you have any e-mail regarding the "Weird Al" Yankovic portion of Hotel XVR27, send it to either . . . .