The Prince of Parodies
The official home of the Mensa "Weird Al" Yankovic SIG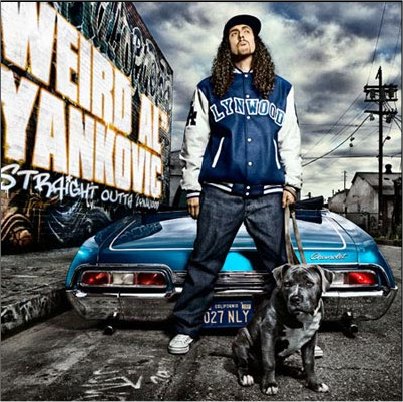 Album Info
2007 Tour Dates - Coming Soon



Starting out by recording songs on his own and having them played on the Dr. Demento radio show, the Prince of Parodies has risen to the top of the comedy music business. On his Brand New Album, Straight Outta Lynwood (9/26), he includes parodies of Chamillionaire (With Krayzie Bone), R.Kelly, Usher, Green Day, and the 2006 American Idol winner Taylor Hicks. These songs include such timeless classics as White And Nerdy (Ridin'), Canadian Idiot (American Idiot), Confessions Part III (Confessions Part II), Do I Creep You Out (Do You Like Me Know), Trapped In A Drive-Thru (Stuck In A Closet), and a half dozen new originals such as Don't Download This Song, Pancreas, and Weasel Stomping Day. Al also has his very own music video DVDs and live concert DVD, and who can forget his movie, UHF (also on DVD)! Even his own Saturday morning TV series, The Weird Al Show is now available on DVD!


So, without further ado, XVR27's "Weird Al" Yankovic homepage!



---
Check out a list of all UPDATES made to this page.

---
NEW SONG (LYRICS) : Whatever You Like - a parody of "Whatever You Like" by T.I.!!!!!






DOWNLOAD the COMPLETE You're Pitiful [MP3] NOW!!!



Albums & Lyrics
Multimedia (Sounds, Pictures, Graphics, & CD Covers) "Weird Al" Yankovic In The Media More Of "Weird Al" Yankovic's Fans Other Song Databases Other Materials
.

If you have any e-mail regarding the "Weird Al" Yankovic portion of Hotel XVR27, send it to either . . . .
PLEASE NOTE : I am NOT "Weird Al" Yankovic, though I wouldn't complain if I were.
E-mail is temporarily disabled.
Click here to return to the Hotel XVR27's Humor Floor.
Click here to return to the Hotel XVR27's Music Floor. *NEW*


I would like to add more to this homepage, but I need some fresh, new ideas.
Please e-mail me any ideas that you have to improve this homepage.
Thanx for your time.